Marketing Cloud Guided Implementation
Ad Studio
We help businesses just like yours implement Salesforce Ad Studio to connect sales, service, and marketing in one place. Ad Studio allows you to use your CRM data to personalise digital advertising, creating 1-to-1 customer experiences.
With Ad Studio we help you
Gather intelligence
Gain relevant feedback across your marketing, service, and sales campaigns with reporting tied to your social accounts from the office or on our mobile app.
Create topic profiles
Watch for fresh topics and trends from convenient customizable dashboards — so your marketing activities are relevant.
Listen to discussions
Drill down to the post level and catch every comment. Listen for mentions of your brand across networks — and use these insights to drive your marketing strategies.
Track sentiment
Monitor audience discussions on topics that matter to your brand using machine-learning sentiment analysis and image recognition.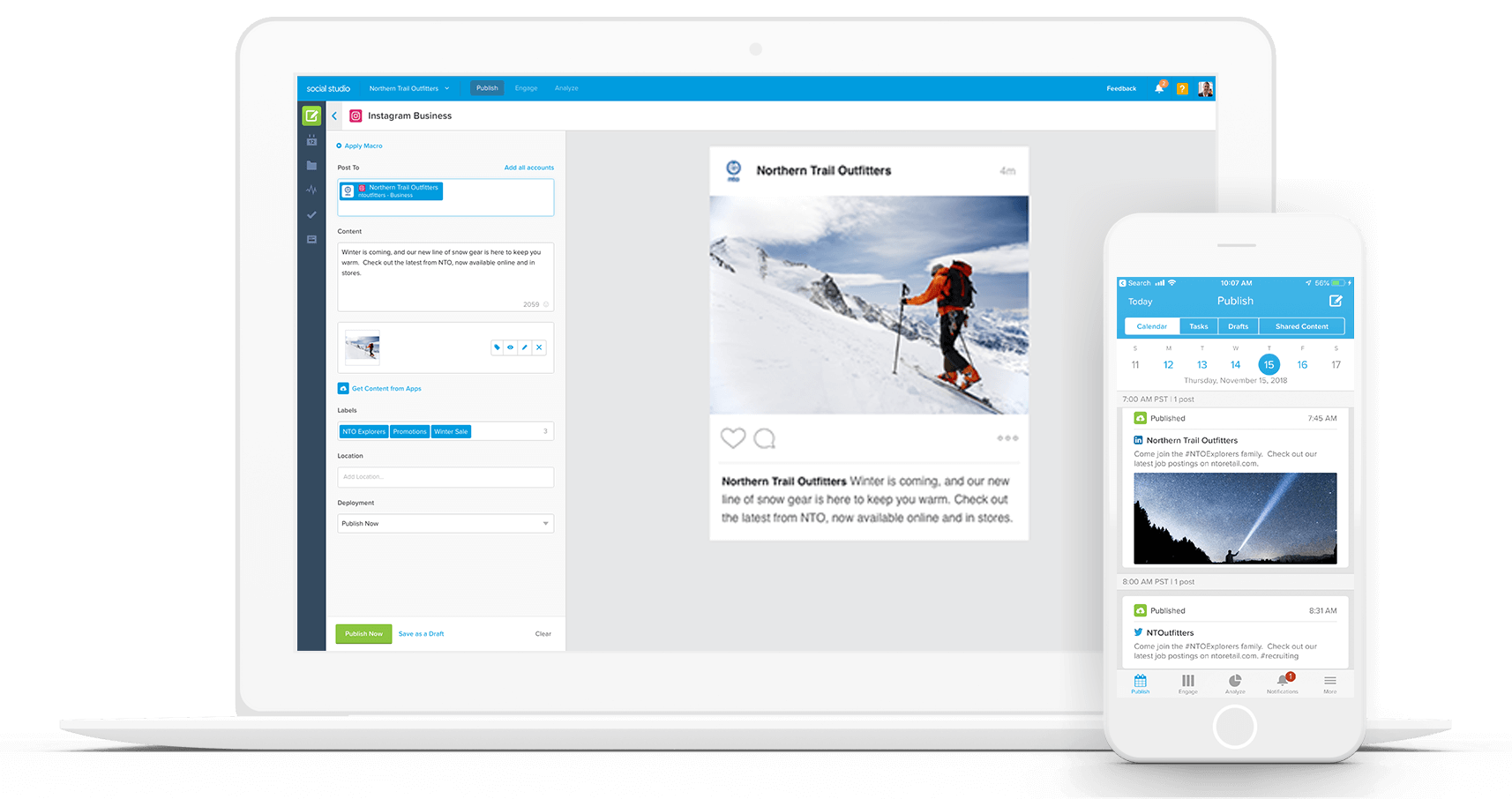 Build powerful connections
Our Marketing Specialists will ensure you're able to share, connect and grow with your auidence.
Manage content
Securely manage your company's entire social presence across teams. Create workspaces and access based on role or group to ensure brand consistency.
Grow your audience
Boost high-performing social posts with built-in social advertising. Reach new customers and markets.
Analyse performance.
Intelligent reporting gives you a real-time snapshot on content, channel, and creative performance. Improve campaigns with a central view of all your social marketing.
Collaborate on campaigns
Draft, share, schedule, review, and approve content. Access stock photos, trending topics, and more — on your desktop or in a mobile app.
Get Started With Ad Studio
Meet our marketing specialists and kick start your Ad Studio Guided Implementation.