What Our Customers
Are Saying
Grow your traffic and draw customers to your business.
Read the success stories told by our past customers.
Monica from Resonant Cloud impressed us with her exceptional knowledge and detailed training. Her expertise in the platform was reassuring, and we felt confident in her abilities to guide us. We highly recommend Monica to anyone seeking a knowledgeable and skilled individual in their field. We consider ourselves fortunate to have found her, and we are grateful for her valuable contributions.
Resonant Cloud are fantastic and because of our work with Monica, Matt, and Caroline, we are happy to pursue ongoing projects with them.
Tanya Cannon
Fire and Safety Australia
Digital Marketing Manager

Resonant went above and beyond to assist us in our business changeover. Couldn't be happier with their service.
Rory Hilton
Car Wash Sales & Advisory
Director
The Pardot Team is full of dedicated and passionate talents. They have been supportive and thoughtful throughout the whole process. They have clear and defined plans for every implementation, and their instructions are super easy to follow. Whenever a question arises, they will make sure to give you proper answers and guide you through all the steps. Special thanks to Monica, Elleisa and Caroline, they are a dream team, and I have never been let down by any of them. 10/10 service. I definitely see a long-term future with them.

Katie Nguyen
Infiniti Property Corporation
Marketing Assistant & Sales Coordinator
Pana Chocolate worked closely with Resonant Cloud to develop a Salesforce solution with customised integration to another software system. The integration was complex to say the least, but Resonant Cloud guided us through the process and developed a fit for purpose CRM system for our Sales Team, and tailored all aspects of the platform to our specific business needs. As a young business with little experience in adopting a CRM system, Pana Chocolate were provided expertise knowledge and advice throughout the entire process. Thanks to Matt and the team for providing us with this service.
Kate O'Connor
Pana Chocolate
Projects Coordinator

I closely worked with Monica during this (Pardot) implementation. She's been absolutely helpful to me, even sharing her knowledge in Salesforce and some of the best practices in Saas marketing from time to time. Monica is prompt to give feedback and resolution whenever our team members have an inquiry.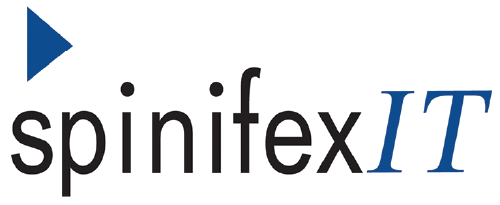 Vanessa Zambale
SpinifexIT
Marketing Operations Manager
I have been working with Resonant Cloud for about 18 months. I needed flexibility in a system to accommodate a series of needs in my business. I needed really good recruitment software with the flexibility to allow me to work with my customers in other ways too. I needed someone that wasn't just focused on recruitment software. I needed someone that could assist me in creating work flows for coaching and training as well, along with creating ways to capture important employee information as well.
I had previously used Zoho and Bullhorn and not experienced the flexibility or the support.
Resonant Cloud worked with me to create a platform that really meets my needs. Their tech support is brilliant and my confidence in their service is extremely high. I am still growing and adapting. They are great in helping me to explore ways of optimising my data and customer information.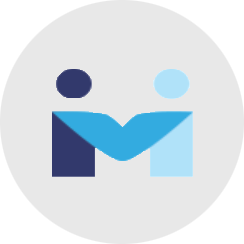 Christian Harper
Metapeople
Managing Director

Resonant Cloud have helped our business get the most from our Salesforce Platform with their expertise and innovative solutions. Using Resonant Cloud's consulting we have been able to integrate technology and streamline our daily processes, allowing our business to cut down the time spent on data entry so the sales reps can use that time to sell.
Philip Van der Woerd
CommandeX Pty Ltd
Managing Director
Resonant Cloud has been very professional and easy to work with. They got a good understanding of our business and its complexities, then were able to translate that into Salesforce. The new system has been great to work with, helping our team have access to all the information we need in a user friendly format. Resonant Cloud customised Salesforce to work for us in the best way possible.
Katrina Baglin
Ozbreed Pty Ltd
Operations Manager
Working with Resonant was easy, they understood our industry sector and were quickly able to configure our Salesforce system so that it captured the data and produced the reporting that was needed. Giving us full insights into our Events for operational and management needs.
Ryf Quail
ANZ
Managing Director
We have been working with Resonant for about 3 years and over this time have built a strong and trusted relationship. Resonant configured and complete business process which maximises the efficiency of our business using Salesforce and Skedulo.  They have also built and customised integration between Salesforce and Xero which meets our exact business needs and has saved a huge amount of time wasting double entry. This solution has been incredibly robust over the past 2 years.
Geoff Lewis
Bower Bird
Managing Director
We engaged with Resonant to help us streamline our business processes and reduce the time spent copying data between multiple systems. Resonant developed a custom pricing calculator, renewal tracker and integrated Salesforce with Xero all of which has greatly increased our business efficiencies. We had a great experience and found Resonant Cloud very easy to work with.
Jonathan Barouch
Local Measure
CEO & Founder
We made the right choice when we engaged Resonant Cloud Solutions to implement Salesforce for our national marketing and events company. Their thoughtful approach into our business needs has been instrumental in building a platform that works seamlessly, helping us to manage in a way that meets business needs today, with more real time visibility across all of our services. Resonant Cloud Solutions have created sophisticated and cost effective solutions to complex issues we were facing and we continue to work with them as our business continues to grows and our needs evolve.
Nancy Attoh
The Arc Agency
General Manager