Whether your a Salesforce Admin or User you have most likely set up a report subscription to send yourself or your team a reminder. Perhaps you have one set up for Opportunities with no activity over the last 7 days.
With the latest Summer Release, 20′ people can now select a new option when they subscribe to a report. A new option lets them choose to receive results as a CSV file attached to the subscription email. Check out the screenshot below to see this in action.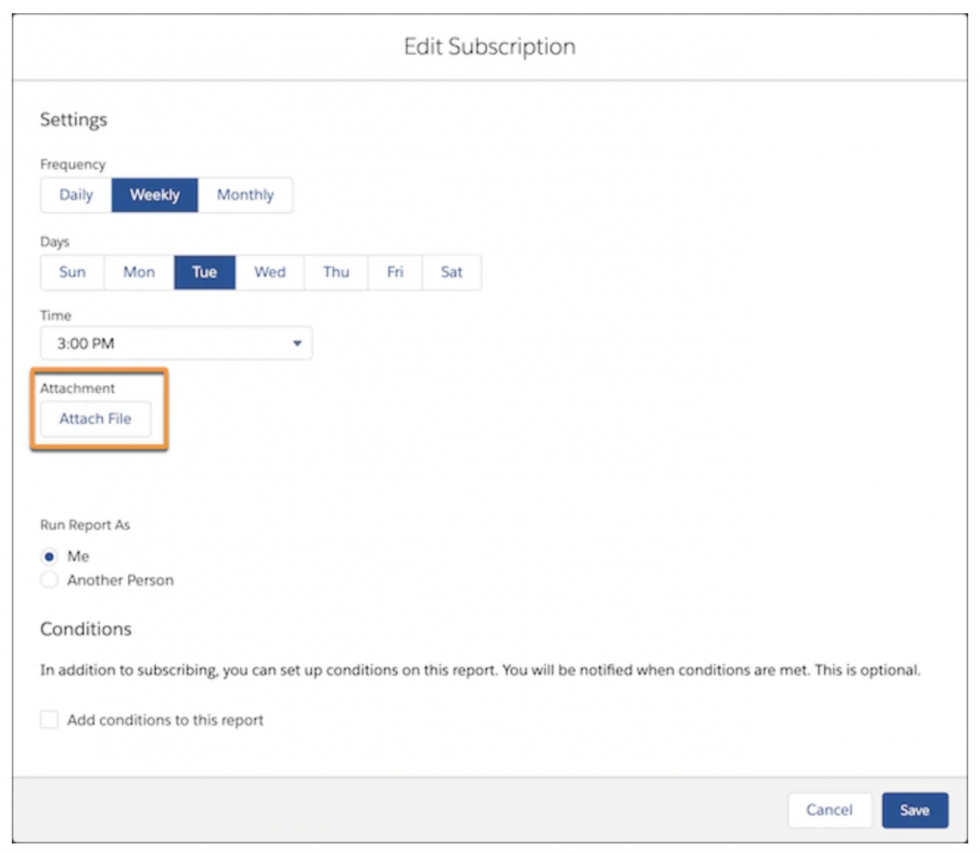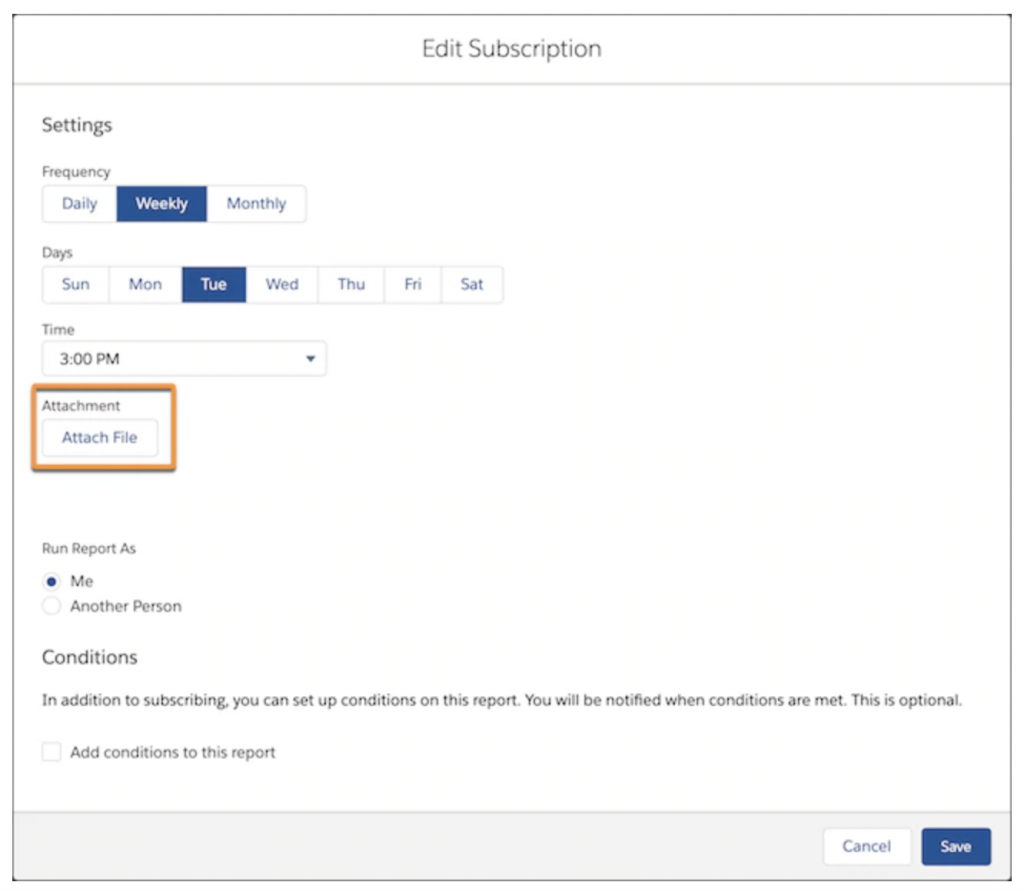 How do you enable this for your Salesforce? It's easy.
In Setup, from Reports and Dashboards Settings, select Let users attach reports as files to report subscription emails in Lightning Experience, and save your changes.